LUXURIOUS 5-STAR HOTEL APARTMENTS IN BAHRAIN
Rent modern hotel apartments at the luxurious Wyndham Grand Manama in Bahrain now.
Enjoy Manama skyline views from one of our hotel apartments in Manama at the Wyndham Grand.
EXCLUSIVE HOTEL APARTMENTS IN BAHRAIN
The Wynand Grand Manama offers luxurious hotel apartments in Bahrain, overlooking the exquisite views of this modern city.
These exclusive hotel apartments are equipped and furnished accordingly providing the comfort of a home.
A selection of modern apartments are available that provides ultimate comfort and in the needs of families of all ages. Not only making it affordable but also great value for money.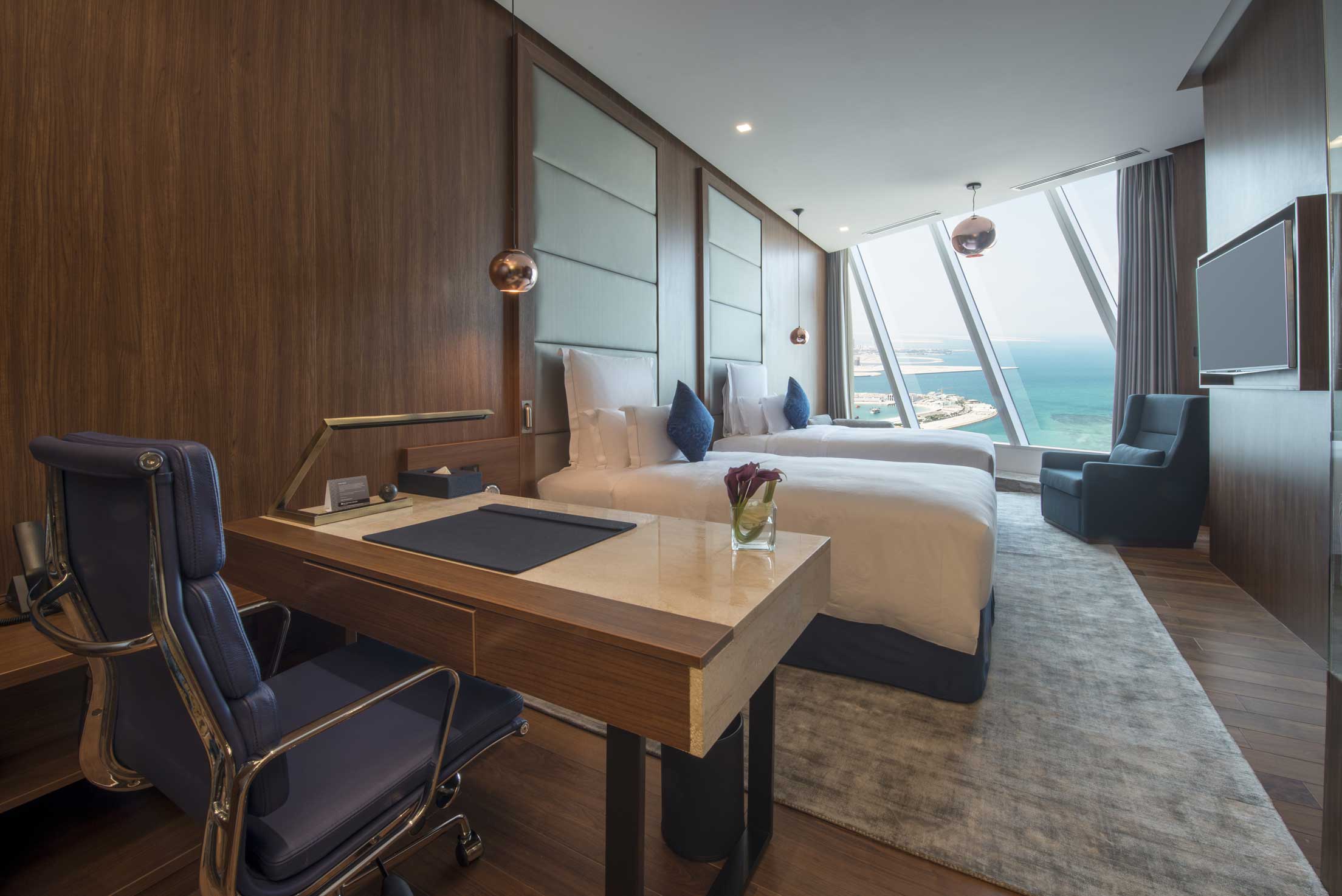 ABOUT WYNDHAM GRAND HOTEL APARTMENTS IN MANAMA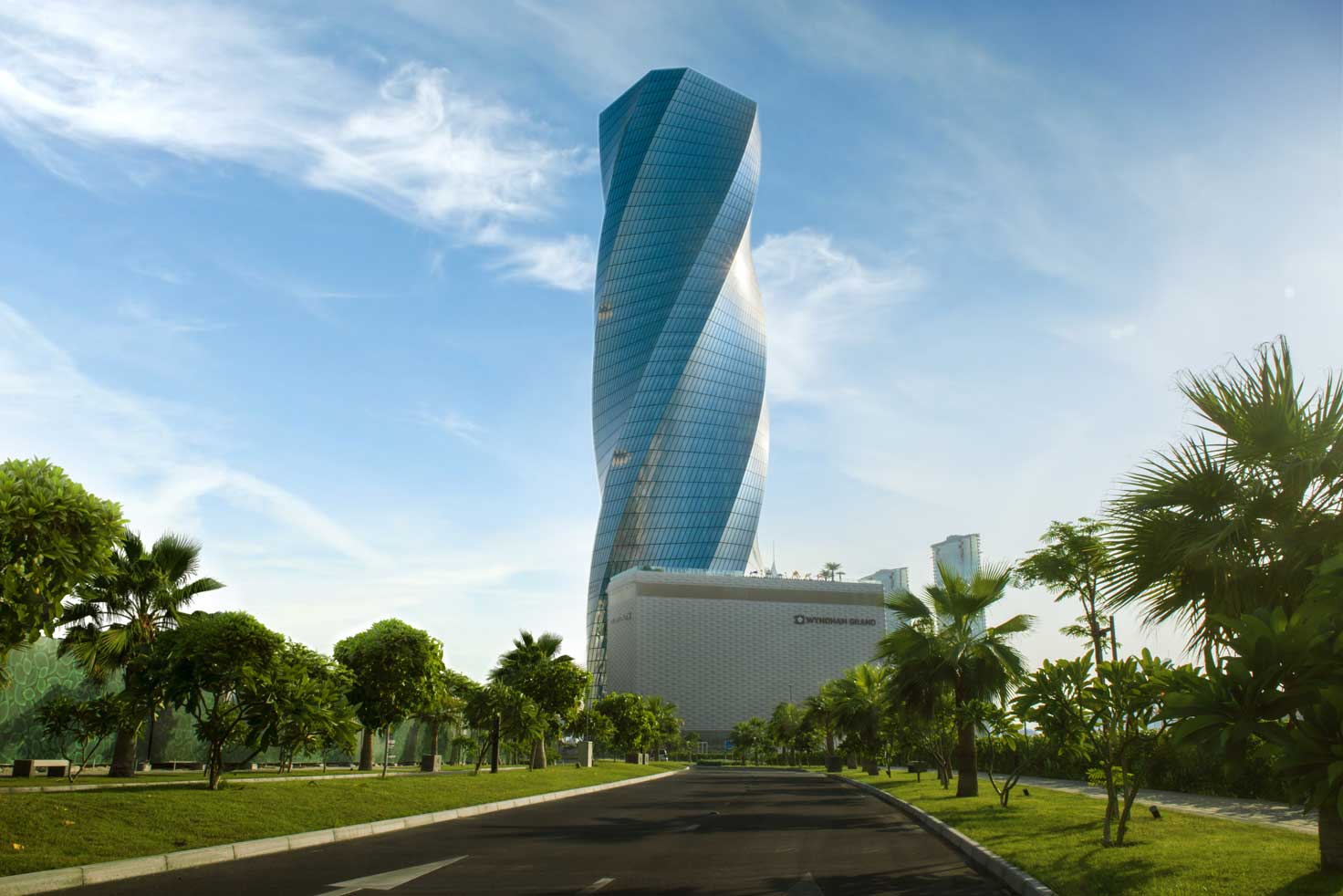 The Wynand Grand is a cutting-edge and 5-star hotel apartment in Bahrain. Its iconic architectural design and world-class detail make for an unforgettable experience.
Located in the picturesque capital of Bahrain, the Wynand Grand finds itself in the prime touristic destination of this modern city. The Wynand Grand has situated close to Manama's largest shopping centers and facilities and only a 10-minute drive from International Bahrain Airport.
Setting the Wynand Grand apart from all other major international hotels in the area, we pride in being a facility that is free of alcohol.
WIDE RANGE OF MODERN HOTEL APARTMENTS
The Wyndham Grand offers you a selection of hotel apartments varying from 1 to 3 bedroom suites. Selections include smoking and non-smoking apartments.
Grand apartments are carefully designed with elegant interiors to maximize space and comfort, providing not only in the needs of corporate men and women but also for families of all ages.
Cutting-edge hotel apartments fitted with floor to ceiling windows, overlooking the cities breath-taking views. Luxurious kitchenettes equipped with the necessities to maximize the experience of our guests.
Modern seating areas provided with sofas and chairs, making our guests feel right at home. Bathrooms modernly designed with a separate shower and bathtub as one overlooks the magnificent views of Manama.
ACCESS TO WORLD-CLASS AMENITIES AND FACILITIES
Our guests can enjoy a wealth selection of amenities and activities to enjoy your stay with the Wynand Grand. Whether you are on a business trip or on a breakaway with the family, there's something for everyone to indulge into.
These include:
Free Wi-Fi
Nespresso Machines
Access to health clubs catering for men and women
2 x outdoor pools and an indoor pool (providing an adults-only pool and another for families and children)
An authentic Six Senses Spa for a relaxing experience
Unique and fine dining experiences
BOOKINGS
Enjoy a luxurious and affordable hotel apartment in Manama at one of Bahrain's leading hotels.
Book your hotel apartment now at the Wyndham Grand Manama today!
BOOK YOUR HOTEL APARTMENT
Call the hotel (+973) 1711 6116
Book online
Special requests are welcome.
We take the responsibility upon ourselves to provide in every need of our guests.