CONVENIENT HOTEL BOOKING IN BAHRAIN AT WORLD-CLASS HOTEL
Convenient online hotel booking in Bahrain with great availability at leading hotel. Get our best luxury deals with hotel booking, only at The Wyndham Grand Manama Bahrain.
BAHRAIN HOTEL BOOKING MADE EASY WITH THE WYNDHAM GRAND MANAMA
Looking for convenient hotel reservations in Bahrain? The Wyndham Grand provides you with just that and so much more.
The Wyndham Grand Manama offers world-class accommodation with a guaranteed unique and tailor-made experience providing for the needs of every guest.
Prime views overlooking the city, access to modern facilities and features during your stay are some highlights to be enjoyed during your stay with us.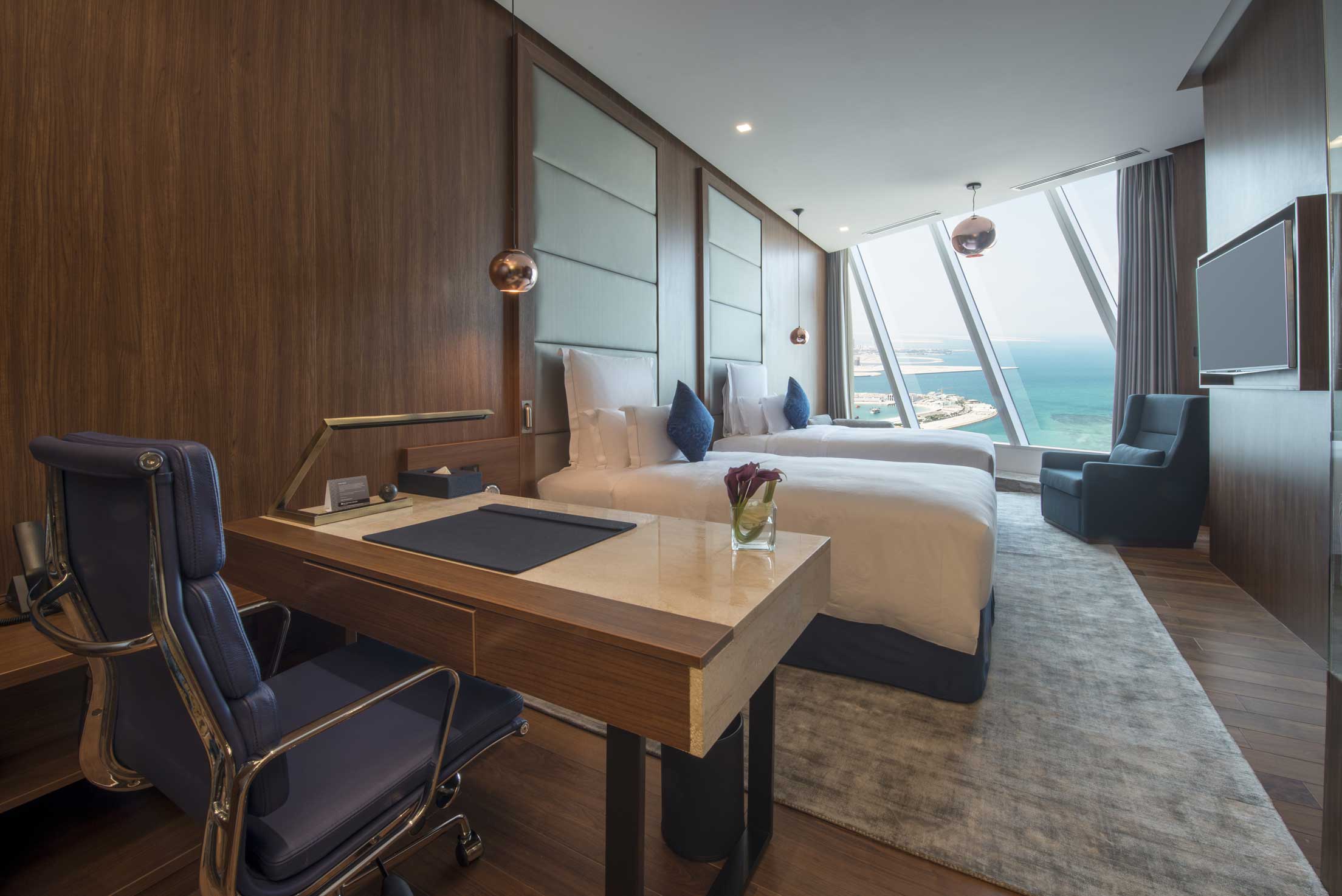 ABOUT THE WYNDHAM GRAND MANAMA HOTEL
The Wyndham Grand Manama is a ground-breaking 5-star hotel located in the heart of Bahrain. With it's uniquely designed architecture leaving for an attractive destination.
The Wyndham Grand overlooks prime views of the picturesque capital of Bahrain and finds itself in the prime developing touristic destination of this exclusive capital. Situated in close proximity to all popular destinations of Bahrain, namely the World Trade Centre, Avenues Mall, Bahrain Financial Harbour and the International Airport, making the commuting more efficient and time-saving for our guests.
Unlike any other hotels in Bahrain, we pride in being an alcohol-free facility and a family driven hotel providing for the needs and entertainment of all ages.
SELECTION OF MODERN ROOMS AVAILABLE
The Wyndham Grand Manama offers options of 1 bedroom and 2-bedroom suits as well as hotel apartments, providing uniquely in the needs of every guest. Carefully designed and modern interiors, our guests can enjoy the comfort of their very home away from home.
All suits featuring fitted floor to ceiling windows overlooking the Manama skyline and Arabic Gulf. Access to unique dining experiences, recreational facilities and many more to maximize your stay with us.
With just a click of a button, your hotel booking in Bahrain is promised to be convenient and great value for money with the world-class Wyndham Grand Manama.
ACCESS TO OUR WORLD-CLASS FACILITIES
We aim to provide our guests with the best possible experience during their stay. Our cutting-edge facilities and features provide just that and nothing less.
These features and facilities include:
Access to the free wireless internet
Rooms provided with Nespresso Machines
Excellent health clubs for men and women to stay fit
Three swimming pools of which 2 is outdoor and one indoor
Six Senses Spa for ultimate relaxation
Bateel Ballroom and event spaces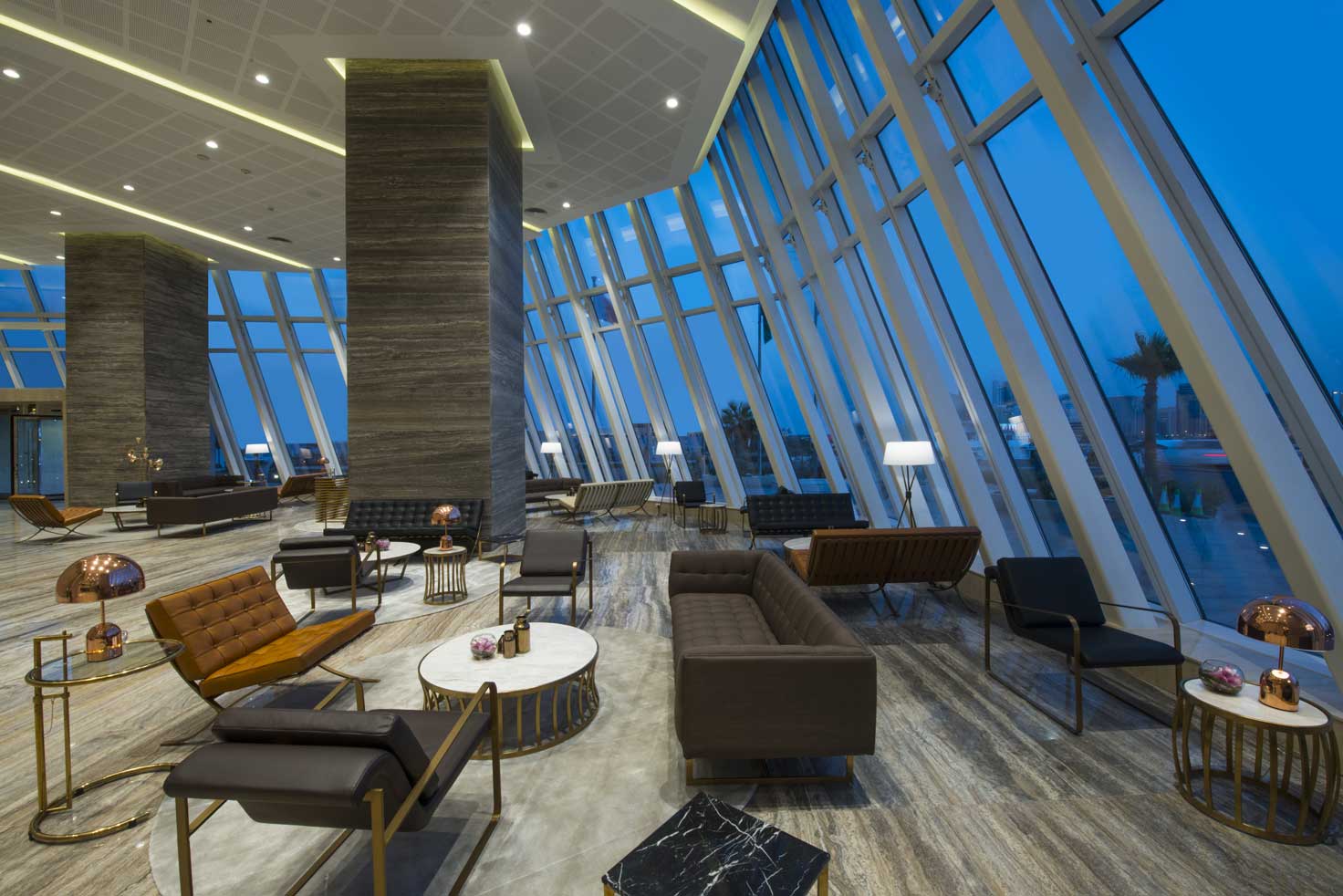 BOOKINGS
Make your hotel booking in Bahrain at the Wyndham Grand Manama online or by contacting us.
It's convenient and effortless, guaranteed a hotel reservation in Bahrain in mere minutes.
BOOK YOUR ROOM
Call the hotel (+973) 1711 6116
Email us: bahrain@wyndham.com
Visit us online for more information.
Special requests are welcome.
We take the responsibility upon ourselves to provide in every need of our guests.